About W20 Secretariat, Chief Coordinator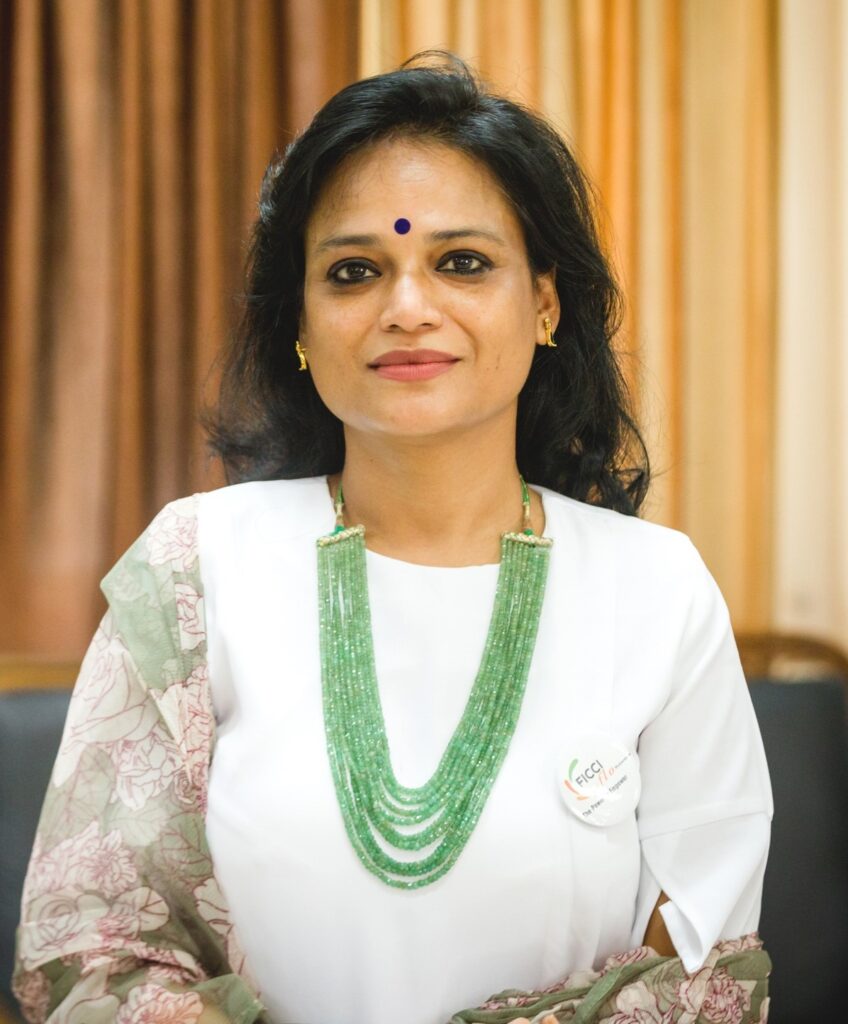 Dharitri Patnaik has more than twenty six years of experience working to empower some of the most vulnerable sections of the society, including women, children, and underprivileged people of India.
Dharitri has worked on a variety of issues and across various sectors in the areas of international development, poverty alleviation, social reform, women & child development – both from a policy and advocacy perspective as well as developing and managing on the ground operational initiatives. She has worked with global institutions like UNICEF, ActionAid International, CARE USA, UN Women, Water Health and Bernard van Leer Foundation globally, and most recently a deep engagement with many states in India, beginning with Odisha.
In 2014 she founded Humara Bachpan Trust- which works with people living in poverty spread over multiple cities and villages with 67000 women and 1,35,000 children as active members.
In 2017 March she launched another new initiative called SAMBHAVI- Women's empowerment with enterprise and employability. Since its initiation, more than 50,000 women working in informal sector have been trained in life skills and more than 3000 women living in urban and rural poverty have been trained in skill development. Humara Bachpan Trust was awarded a Special Project to work with urban poor women by the National Skill Development Corporation and also a project for Recognition of Prior Learning of farmers in rural Odisha.
Dharitri is also the Chairperson of Diversified Energy Solutions Pvt Ltd a fast growing infrastructure company implementing various large scale industrial projects in Eastern India.
Dharitri's start up company Jivada Ventures Pvt Ltd is into hospitality and wellness.
Dharitri's organization Humara Bachpan Trust won an international award as the Best Youth Act by Peace Jam Foundation One Billion Acts and she won the Inspire Award in 2020 for leadership. She was felicitated by Ministry of MSME, Govt of India for being a successful woman entrepreneur and mentoring other women. Dharitri was also awarded the John Kenneth Galbraith Fellowship in Harvard.
Dharitri is also the Founding Chairperson of the Bhubaneswar chapter of India's leading women's chamber of commerce- FICCI Ladies Organisation.
Dharitri has a Masters in Social work from Tata Institute of Social Sciences, Mumbai and a Masters in Public Administration from Harvard University, USA.
Twitter: @dhariti
Websites:
www.humarabachpan.org
www.divesolv.com