W20 is the official G20 engagement group focused on gender equity.
Its primary objective is to ensure that gender considerations are mainstreamed into G20 discussions and translate into the G20 Leaders' Declaration as policies and commitments that foster gender equality and women's economic empowerment.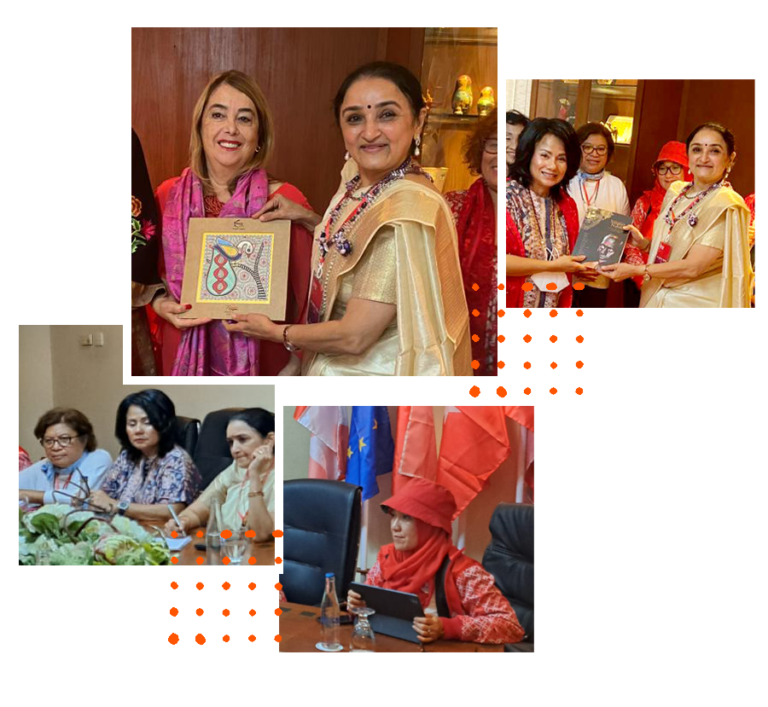 To create a world of equality & equity where every woman lives with dignity.
Remove all barriers to women led development and ensure an enabling environment and ecosystem for women to thrive, transcend and transform their lives as well as others.
Leaders' Declaration of Los Cabos
Women's full economic and social participation
Leaders' Declaration of San Petersburg
Women's financial inclusion and education
Brisbane's G20 Leaders' Declaration
Bringing more than 100 million women to the workforce
Early Part of the year
creation of Women 20 (W20) as a G20 engagement group to support the promotion of gender-inclusive economic growth
Gülden Türktan of Turkey was elected President/Chair of the W20 and chaired the first summit during Turkey's G20 Presidency
Reduction of 25% in the gap in the participation rates between men and women of the G20 countries